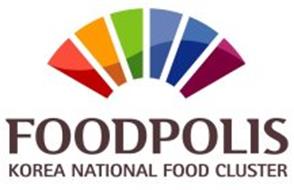 R&D Center – Jouy-En-Josas , November 9th, 2017,
Groupe SOLACTIS, specialist of bio-science based ingredients designed for human nutrition and animal feed companies, is invited in South Korea, to the 7th Foodpolis International Conference, the 15/11/2017 by Korean FOODPOLIS, and french Vitagora cluster. This invitation confirms the status of Groupe SOLACTIS as leader of health innovations through food ingredients
Pascal RONFARD, President, will unveil the vision on food ingredients, in relation with the evolving science on microbiota: "Innovation in Food Ingredients : Unlocking the Power of Digestive Health and Intestinal Microbiota". He will showcase latest developments in the Solactis® range of nutritional ingredients.
"South Korea is a well established market for healthy food, where the consumer is aware that good food makes good health", says Pascal RONFARD. "It is therefore very challenging for Groupe SOLACTIS to develop in this country some more innovations: we trust that our latest science will appeal to the local market."
Groupe SOLACTIS is represented in South Korea by TRI-ON Ltd.
About SOLACTIS Group:
Established in 2013, SOLACTIS Group is a supplier of bioscience based ingredients, designed for the industries of human nutrition and animal feed. SOLACTIS Group SAS already produces a non-digestible oligosaccharide, as the first development in line with the most advanced science on gut microbiology.
SOLACTIS SAS Group is a winner of national award "INNOTECH", by the Reseau Entreprendre, and comes from Agoranov, public incubator developed by the Ministry of Education and Research, the Mayor of Paris and the Region Ile de France.
For more information on the SOLACTIS Group, please visit: www.solactis.com .
Media Contact:
Groupe SOLACTIS SAS
Mr Moez KMICHA
Tel: + 33 (0) 1 74 07 17 01
@ : moez.kmicha@solactisgroup.com